This post features some of the best FPV cameras for FPV drones. Your choice of FPV camera can massively affect flying experience because of the different performance in wide dynamic range, latency, FOV etc. All these factors determine how well you can see obstacles in different lighting conditions and how fast you can react to avoid a crash.
If you are new to FPV drones, make sure to check out my tutorial on the basics of FPV camera. For other mini quad product recommendations, check out my "Best FPV Product" series.
---
The Best DJI Compatible FPV Cameras
These cameras might be from different manufacturers, but they are all compatible with the DJI FPV System. Note that they can't be used with analogue FPV system, only DJI.
In my opinion, the main consideration when choosing a DJI FPV compatible camera is whether they can do 120fps or 60fps refresh rate. The 120FPS cameras support low latency mode, which can bring your latency down to around 30ms while 60FPS cameras typically has a latency around 40ms.
Also 120fps cameras allow you to adjust image settings like switching between 4:3 and 16:9, white balance, saturation and exposure, while 60 fps cameras are 16:9 aspect ratio only.
Best DJI Camera for Day Time: Caddx Nebula Pro
The Nebula Pro basically has identical image quality to the original DJI camera, which I like the most personally for day time lighting condition, and it's also a 120fps camera. If you are already using the Original DJI camera, you don't really need to switch, but if you are buying a new camera today, this is the one I would recommend because it has a micro size mounting which fits majority of the frames available today. The main downside of the Nebula Pro is its low light performance, for that you probably want to get the Polar if you mostly fly at night.
Buy Nebula Pro:
Best DJI Camera for Low Light – Caddx Polar
After testing the Caddx Polar, it's clear that it's the best when it comes to low light performance. In fact it performs pretty well too during the day, making it a decent all round FPV camera. The main downside however, is that it's a 60fps camera, which has a bit more latency than the Nebula Pro's 120fps, and it's locked to 16:9 aspect ratio.
Buy Caddx Polar:
Best Smallest DJI Camera – Caddx Nebula Pro Nano
The Caddx Nebula Pro Nano is great for small FPV drones. It's simply the smaller version of the brilliant Nebula Pro, supports 4:3 aspect ratio as well as 120fps. However, image quality isn't quite as good as the larger Nebula Pro due to the smaller sensor and lens, still, it's the best you can get in all the nano size cameras. Note: DO NOT get confused with the Nebula Nano, which is pretty disappointing.
Buy Nebula Pro Nano:
---
The Best Analogue FPV Camera
Top Of The Line: Foxeer T-Rex
The Foxeer T-REX is one of the best cameras in terms of image detail and sharpness. Whether or not the advertised 1500TVL is true, the T-REX does indeed give you outstanding image quality. Even though analog FPV is nowhere near the level of HD video when it comes to image detail, you can still tell how much more you can see with the T-REX compared to other cameras.
Buy Foxeer T-Rex:
Best Value: Caddx Ratel 2
The Caddx Ratel 2 has been around for years and gained considerably large amount of positive reviews. It's a relatively cheap camera for the performance it has to offer. Good balance of WDR and contrast, no digital artefacts and natural colour.
Buy Caddx Ratel 2:
The Ratel 2 is too big for your frame? Try the nano size (14x14mm) Baby Ratel 2. It's affordable, lightweight and has great image quality.
Buy Caddx Baby Ratel 2 Nano
---
Cheapest Worth Having: Foxeer Razer Micro
At only $18, this is probably the most affordable analog cam yet provides a decent image. Only get the Foxeer Racer Micro/Nano, avoid all the other Razers.
Get the Foxeer Razer Micro here:
---
Popular for Racing: Foxeer Predator Micro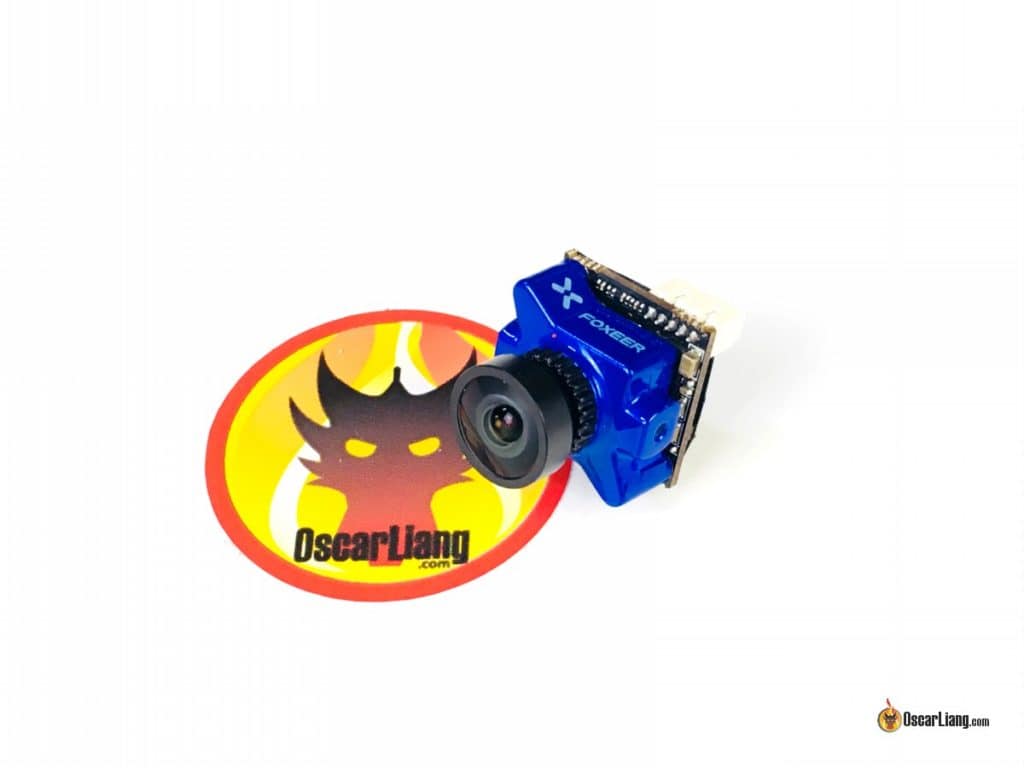 Probably one of the most popular FPV cameras among FPV racing pilots. The reason is simple, it has ultra-low latency, and the high resolution and image contrast really make obstacles to stand out. It also has a wide field of view which is desired in racing, and it's pretty cheap too.
Buy Foxeer Predator Micro:
Need an even smaller Predator? Check out the Predator Nano with 14x14mm size.
Buy Foxeer Predator Nano:
Best Low Light: Foxeer Micro CAT 3
The Foxeer Micro CAT 3 is a great camera fo low light FPV with its high light sensitivity. Most other starlight cameras either only does black and white, or barely useable during daytime, however the CAT is actually a useable camera for day time flying too, although that's not really what it's designed for.
Buy Foxeer Micro CAT:
If you need a Nano size camera for night time flying, the Toothless 2 Nano starlight is a pretty good choice. Make sure to get the Starlight version for low light though.
Buy Foxeer Toothless 2 Nano Starlight
Best Nano FPV Camera
Performance of Nano cameras is not as good Full size or Micro cameras due to the smaller sensor and lens. I'd only use Nano cameras under extreme restrictions of weight and size, like in a whoop or 2.5″ micro.
In this post I tested all of the popular nano size cameras.
---
Caddx Ant – Best Budget
It works well for the most part out of the box. Easy to use as you don't have to mess with the setting.
Purchase:
---
Runcam Phoenix 2 Nano – Best Performance
It allows you to change settings and have full control of the camera, more powerful and works better in a wider range of conditions.
Purchase: 
All FPV Cameras in a Spreadsheet!
Here is a spreadsheet including all the FPV cameras which I constantly update.
Edit History
Mar 2017 – Article created
Oct 2017 – Updated Eagle 2, Added Micro Swift 2, Remove Runcam Owl 2
Dec 2017 – Added Foxeer Predator
Feb 2018 – Updated Micro FPV Cameras, added a test between popular options
Sep 2019 – Updated products
Mar 2022 – changed URL, updated products, added DJI compatible FPV cameras